Children/Kids Dental Braces Price Selangor
Why do you need Braces?
Improved smile and boost your confidence.
Better tooth alignment and able to chew better.
Better oral hygiene.
Improve speech.
Types of Braces
At Ti Dental, there are a few options of braces we offer. Our dentist will assess your condition and advise which one will be the best option for you.
Metal Braces
Self-ligating/Damon Braces
Aligners
Ready to prioritize your dental health? Contact us now!
Braces Price Selangor | Transparent Braces Cost
When a patient seeks orthodontic treatment to straighten their teeth. The question "Are dental braces expensive?" is one that patients frequently have in the back of their minds. Alternatively, "How much do dental braces price in selangor?" These are reasonable concerns given the vast variety of prices associated with orthodontic treatment. Additional dental appliances may be needed depending on the type of treatment, the brand, and the product selected. The best braces for kids/Children provider in Selangor TI Dental Clinic, which offers completely transparent dental care.
Other dental procedures need different treatment times and locations depending on the country and city.
Please "contact us" in WhatsApp Chat to receive a precise estimate of the cost of dental braces in selangor.
| | |
| --- | --- |
|  TREATMENT | PRICE/COST |
| KIDS BRACES | RM 3000 onwards |
| DENTAL BRACES | RM 5000 onwards |
Braces for Children- The Right Age and Cost Factor
Once the majority of the adult teeth have erupted, between the ages of 10 and 14, children typically start their orthodontic treatment. At this age, the jaw bone is still developing, making tooth mobility easier.
Early intervention orthodontics, which involves utilizing a device as young as age 6 or 7 to guide tooth development, is effective in some situations, but. The Association of Orthodontists (Malaysia) suggests that children receive an orthodontic evaluation between the ages of 7 and 8 to identify any issues that need to be addressed right away.
In Malaysia, the typical cost of conventional kids metal braces ranges from RM 3,000 to RM 10,000. Ceramic kids braces, which are less noticeable, can cost up to RM 11,000, which is a modest premium. From RM 11,000 to RM 25,000, lingual children braces, which are fastened to the back of the teeth, can be much more expensive.
What do children's braces typically cost? The cost of braces depends on numerous things. For those who are just starting out, you should be aware that a service may be pricey where you live while being affordable and inexpensive elsewhere.
There are additional elements that influence the price of children's braces in addition to location. The criteria determining the cost of braces for both adults and children are comparable since both groups of people deserve the greatest dental treatment. The degree of tooth alignment and spacing, the types of braces, and the mode of payment are among them.
Are kids' braces expensive?
It's no secret that braces can be expensive, but you should never undervalue their ability to give your child a happy, confident grin. Children's prices vary, and your orthodontist will estimate the exact cost after considering your child's individual treatment requirements. This covers the degree of care your child need, the length of time they will require braces, and the kind of care you (or they) select.
What causes crooked teeth in kids?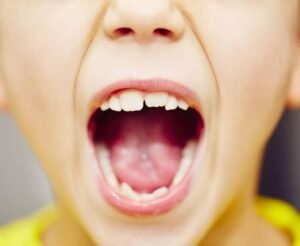 If your child's teeth are growing in unevenly, you might be wondering if there is anything you can do to stop it. Although genetics play a large role in how many people have imperfect smiles, there are other factors that can result in a poor bite.
Thumb sucking
Tongue thrusting
Using a pacifier past the age of 1
Early tooth loss from trauma or decay
Therefore, it will undoubtedly be beneficial if you discourage these behaviors and look after your child's oral health. But rest assured that you haven't done anything wrong as a parent if your child has crooked teeth. They might just not have enough jaw room in their natural state to hold all those teeth.
Although some have unique features for children, the types of braces available for children are mostly the same as those used in adult orthodontics.
Kids/Children Metal Braces
Traditional metal braces are by far the most popular and frequently the least expensive choice for kids.
Each tooth receives a bracket, and a metal wire connects all of them. The dentist progressively moves teeth into position by tightening the wire in certain locations and making frequent adjustments.
You may have experienced wearing bulky, uncomfortable metal braces as a child. Fortunately, brace brackets are now lot smaller and more aesthetically pleasing than they were 25 or so years ago because to advancements in technology.
Kids would find them entertaining as well because they may personalize them with various braces colors.
For all types of alignment issues, metal braces effectively straighten teeth; treatment typically lasts 18 to 24 months.
Because it's simple for food and bacteria to get lodged in the brackets, children will require extra assistance when cleaning their braces and teeth. This procedure can be facilitated using a children's electric toothbrush equipped with a unique orthodontic head.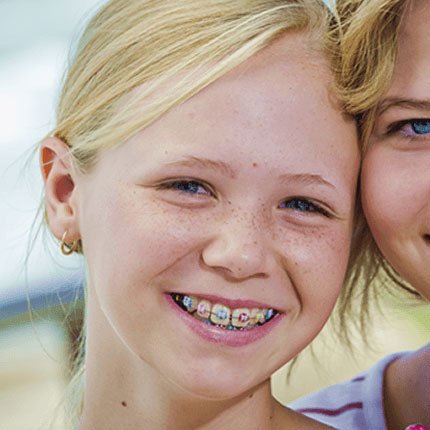 Self-Ligating/Damon Braces
Your teeth and jaw can be positioned differently thanks to braces. They might be suggested by a dentist in order to improve a faulty bite, adjust the spacing between teeth, or straighten out crooked teeth.
Brackets, which are tiny fixtures, are affixed to your teeth while you wear braces. These brackets are connected by an archwire, a thin metal wire. Your teeth are moved into the proper position by using force that is progressively applied by adjusting the archwire.
The archwire must stay firmly fastened in the brackets for braces to function as intended.
Traditional braces do this using metal or elastic ties. Self-ligating braces, on the other hand, use a mechanism integrated into the bracket itself to hold the archwire.
At-home aligners are transparent and removable, like Invisalign, but they typically cost less because you don't need to visit the dentist in person.
If desired, this kind of clear aligner therapy can be carried out entirely remotely, but it's important not to confuse it with the imitation DIY braces that are more common. A professionally trained staff from some companies, such as SmileDirectClub or Candid, can assist you in taking digital dental scans and address any issues you may have in person.
In addition, students won't have to skip any classes to go to the dentist! But keep in mind that at-home clear aligners can't treat badly misaligned teeth or issues with jaw alignment.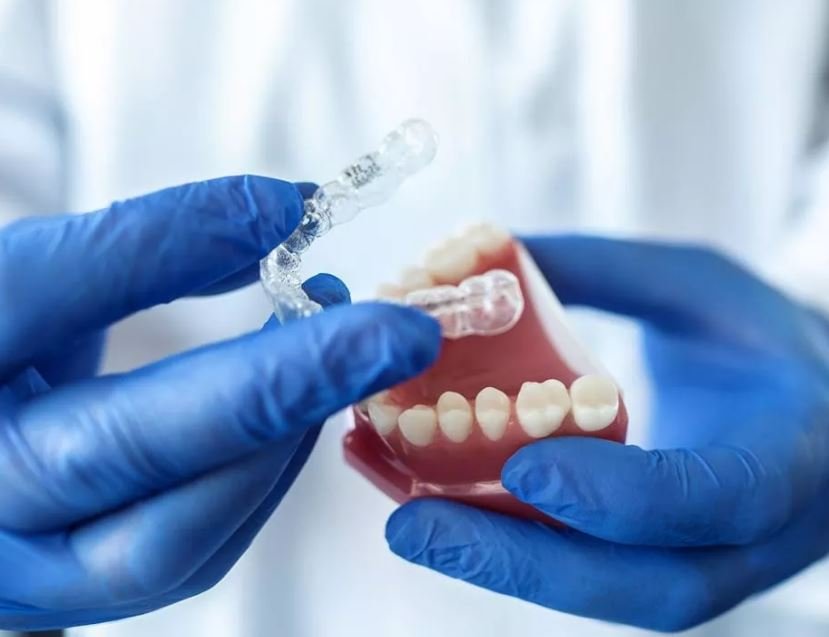 Why TI Dental is the Best Kids/Children Braces price Selangor?
When we claim that TI Dental braces are incredibly economical, one might doubt our claim because we are frequently informed that the best things in life are not cheap. But let's get right to the point here. Few of the aligner companies that are now available in Malaysia have labs there; instead, they are located in the West or the Middle East, making them very expensive and only accessible to a select group of people. As a result, a significant portion of the cost of these aligner brands to a patient is allocated to brand value, shipping, and transit expenses.
The Malaysian brands that are produced there are less expensive, however some of them might make compromises regarding the 3D printing technology they choose. But with TI Dental braces, this is not the case. There are no sacrifices made in any of the manufacturing procedures needed to create the clear aligners because they are Made in Malaysian and are produced in a lab here in our nation. Although they might not be the cheapest dental braces price selangor, difference offers the best in class solution for a slight premium.
Although slightly more expensive than their Malaysian equivalents, the advantages are enormous. Supporting an Malaysian firm that offers you quality that is on par with or better than the finest available globally makes sense.
Since they can quickly ship your aligners from the capital, where they are situated, to the rest of the country, the company can simply reduce costs without compromising quality or results thanks to their local operations. This means that their service is also noticeably faster.
Therefore, TI Dental is the greatest alternative currently accessible in selangor, Malaysia if you're seeking for the highest quality, most reasonable price, and fastest delivery of your aligners.
Depending on the child, braces should be worn between the ages of 10 and 14, give or take a few years. Most orthodontists advise having children see them by age 7. The orthodontist will be able to determine whether your child needs treatment at this point because adult teeth have started to erupt.
In general, children should wait to obtain braces until all of their permanent teeth have erupted, but an orthodontist may advise you on the precise timing.
If a child has lost all of their baby teeth, they can use Invisalign Teen as early as age 11. For children and teenagers, Invisalign Teen was especially created. It features a feature that enables parents and medical professionals know if the patient follows treatment instructions.